TyreSurf
TyreSurf helps consumers identify the correct tyre for their vehicle, by vehicle registration searching or if known, tyres can be searched by tyre size. Once a size is selected, TyreSurf offers the consumer various filters to assist with finding the right tyre such as; Brand, Segment, and Season. Filters can also be applied to pricing, allowing consumers to search for tyres within a certain price range.
When a Customer has chosen their tyre brand they are then presented with (if applicable) any additional motoring services your business supplies, such as but not limited to, Wheel Alignment, Nitrogen Fill, Servicing and Free Car Checks. Customers then proceed towards the checkout and books an appointment with you on their preferred date.
Once the order has completed it is directed to Stapleton's who will pick and ship the tyres to you on your next available delivery.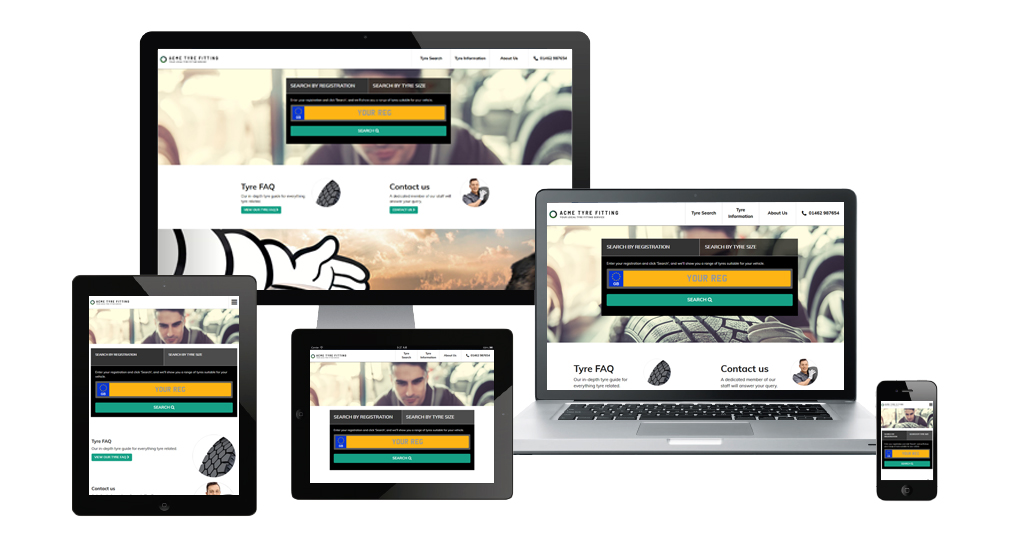 Make the business of selling tyres roll smoothly.
TyreSurf is a fully personalised, transactional and dynamic website solution, allowing you to:
Have an online presence for your business and services
Maintain control of your own sell out prices
Take bookings and payments at any time, from any device
Keep all the profit made from each transaction
All you have to do is…